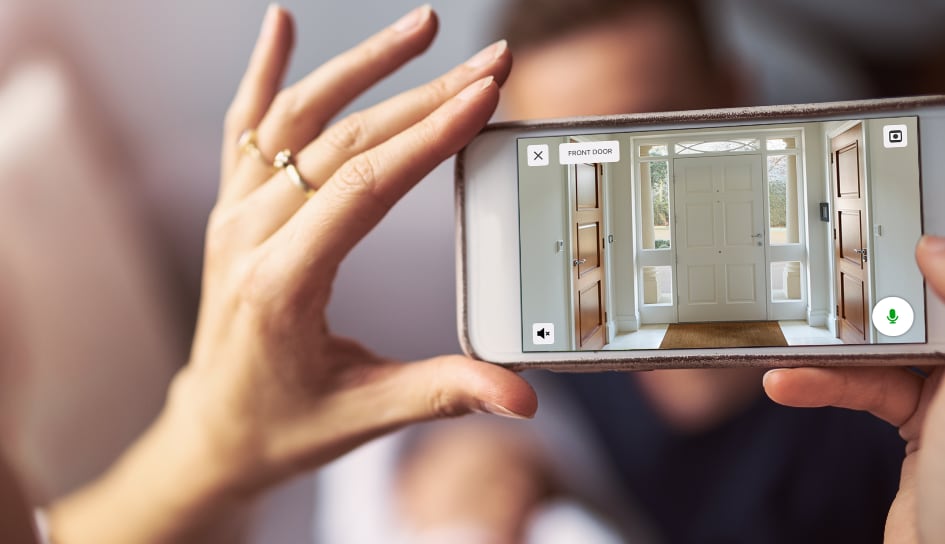 Are Smart Locks Worth It In Grand Rapids
Do you often think about upgrading your home's locks? You can install regular key locks and secure your entryways like normal. But, if you are looking for the most high-tech, you can get a smart lock that will link into your home security system.
Here's the question: Are smart locks worth it in Grand Rapids? Or will you be squandering your cash on overly complicated devices?
Key Locks Vs. Smart Locks in Grand Rapids
When it comes to locking systems, you will find a multitude of possibilities. With that in mind, you will discover nearly all doors are protected by one of the following: a deadbolt and handle lock combination, a push-button deadbolt, or a smart solution integrated into your home security. Engage a standard deadbolt, and a metal bolt enters past a strike plate on the wooden frame. The bolts have the option of being a door handle lock that's operated via a spring, which will make the door more of a challenge to pry open with a an instrument such as a crowbar. If you don't want to mess with an ordinary keyed entry, you have the option of getting a keypad system that engages the bolt by using a 3-4 button pin code.
Smart locks are integrated products that replace your ordinary handle and deadbolt locks. Similar to touchpad solution, you enter a numerical PIN to open the door. However, when using a smart lock, you have the opportunity to connect to your home's Wi-Fi or your comprehensive home security to do more. With the help of a simple phone app, you are given the chance to:
● Activate your door locks remotely
● Set customized PIN numbers for occupants and frequent visitors
● Get a phone text if someone unlocks the door
● Create short-term key codes for guests
In What Situations Are Smart Locks Worth It In Grand Rapids?
If you are considering the addition of one or two smart locks as replacements for your traditional locking systems, you might be unsure if they are worth the upgrade. It would be convenient to operate your locks from work, but it really depends on the make or model of how dependable and functional they will be. If you go with a stand-alone unit, make sure that your smart lock utilizes 128-bit encryption and is operated with a cell phone app that is updated often.
However, the greatest benefit of a smart locking system is found when integrating it with your home security system. This creates the ability of having your locks coordinate with other security devices to increase your safety and make your life easier. To illustrate, when your smart doorbell camera detects a person approaching your home, your smart locks have the ability to lock without you taking any action. You might also use a geotracking feature on your security system mobile app and unlock your front door when you pull up the drive. You even have the option to set off an alarm if a visitor submits the wrong lock code repeatedly.
Basically, a smart lock is worth it in Grand Rapids if it's connected to your home security system!
Reach Out Today To Include Smart Locks With Your ADT Security System
If you want the leading smart locks in Grand Rapids -- along with a state-of-the-art home security system -- turn to the professionals at Secure24 Alarm Systems. We will customize the perfect system with the alarms, sensors, cameras, and locks for your needs. Place a call to (616) 207-3771 or send in the following form to get started.
Areas Served Around Grand Rapids By Secure24 Your Local ADT Authorized Dealer